Sales Advice
Guaranteed sales increase through our 90-day coaching & sales programme
Email now to start your sales training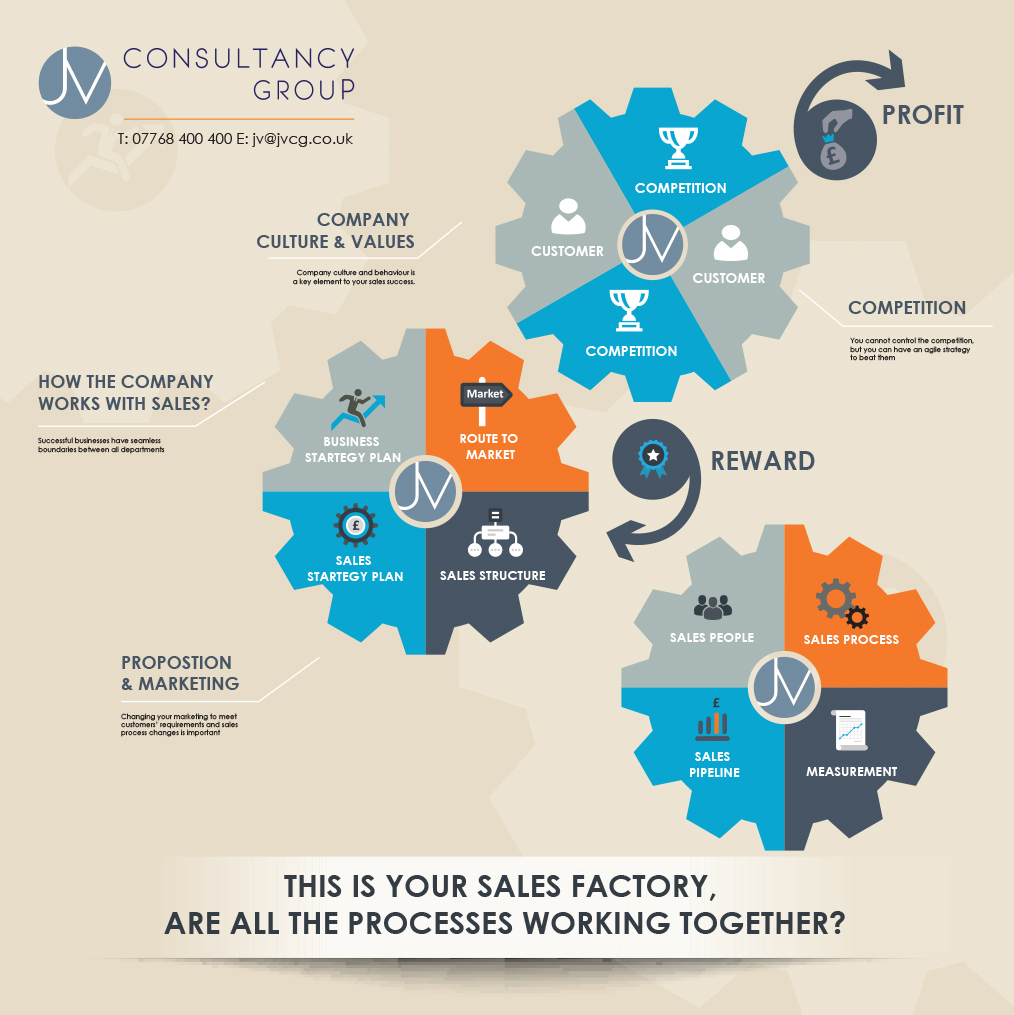 There are a few different ways in which we work with our clients to improve their sales performance and ultimately profits:
There is no minimum requirement or fee that we will engage
Take a fixed fee health check of your sales for new and existing customers.
Once the outcomes are agreed upon, we work on a monthly fee to deliver the results, which can be stopped with one months' notice.
Non-Executive Directorships – Could your business benefit from a new Non-Executive Director? Our input is not just sales and strategy but will provide a wider perspective including change management.
Mentoring, support, and advice. It may be an individual in your business needs to receive external support to help them individually or to help them with the team(s)This is usually offered on a one to one basis and we find this is a very popular service, giving the client an opportunity to get exactly the help they are looking for and an external perspective.
Unlike many other consultancies, we do not tie you into a long contract. We work on the basis, if you are getting the results you need, we will continue working together and therefore no need for long contracts.
If you are not sure, why not contact us to perform a Sales Health Check (SHC) on what you are currently doing and receive a Red Amber and Green (RAG) report with a meeting to talk through the findings and agree on an action plan. We guarantee the return on your investment or we will refund the full cost of the SHC. It will cost you nothing to have a chat and the upside could be beneficial, call or email now to arrange an initial discussion
You can start your sales increase process now!
JV Consultancy Group
Sales Advice
We help you turn your business strategy into profit through sales success.
Every company is different, so every solution to increase your sales is different, we work with you and your colleagues to understand how your business works, what your customers think of you and analyse the competition. Once we have the information, we can then identify areas to help improve your sales to new and existing customers.
Our ability to provide you with the right guidance can only be delivered be we have extensive experience in sales strategy, sales management, sales process, and change management skills across many different sectors in the world of Business to Business selling.
We find the most successful companies engage with us to help deliver the changes and coach the teams and individuals to make the changes successfully. Of course, in some scenario's we stay around longer to keep everyone on track with reviews and refreshers when required. We are there when you need us, expert advice, and experience on-demand and you only pay for what you need.
Specialties: Areas of expertise include helping companies:
* Define sales strategies to achieve company goals
* Improving sales performance
* Define the right sales process for your company
* Define the competencies for sales management and salespeople for your company
* Define and replicate the top performance
* Recruit quality sales managers and salespeople against
the specific competencies
* Entering new markets plans
* Increasing market share plans
* Sales measurement tools and review techniques
* Replicate top performance
Sir Dave Brailsford became head of British Cycling in 2002, the team had almost no record of success: British cycling had only won a single gold medal in its 76-year history. That quickly changed under Sir Dave's leadership. At the 2008 Beijing Olympics, his squad won seven out of 10 gold medals available in track cycling, and they matched the achievement at the London Olympics four years later. Sir Dave now leads Britain's first ever professional cycling team, which has won three of the last four Tour de France events.
Sir Dave, a former professional cycler who holds an MBA, applied a theory of marginal gains to cycling — he gambled that if the team broke down everything they could think of that goes into competing on a bike, and then improved each element by 1%, they would achieve a significant aggregated increase in performance.
"We were introduced to Jonathan, we just wanted to sell more but could never increase our sales. In a short period of time, we changed a few things with a few of the people, we also looked at how we managed our existing clients. The changes recommended and manged by Jonathan, quite frankly changed our business for the future."
"On a number of occasions, we needed to call Jonathan in to assist with some of our clients in the Middle East and Europe, they needed to overall their sales strategy to react to a dramatic change in market conditions. We and the client, were very impressed with Jonathan's capability to grasp major issues, understand the company's capability and appetite for change. In each situation, a perfect plan was quickly created and then, with his change management skills, it was successful implemented".
" The business had been going for 20 years and we were doing ok, but we wondered what we could do to increase sales (we had the capacity). It wasn't long after we engaged Jonathan, he developed a plan based on our value proposition, it meant we focused more on our heritage, expertise, reliability and service. Sounds simple, but we just missed the key elements and how to communicate them in the sales process. Personally, I would have no problem in recommending JV Consultancy Group to help grow your profits."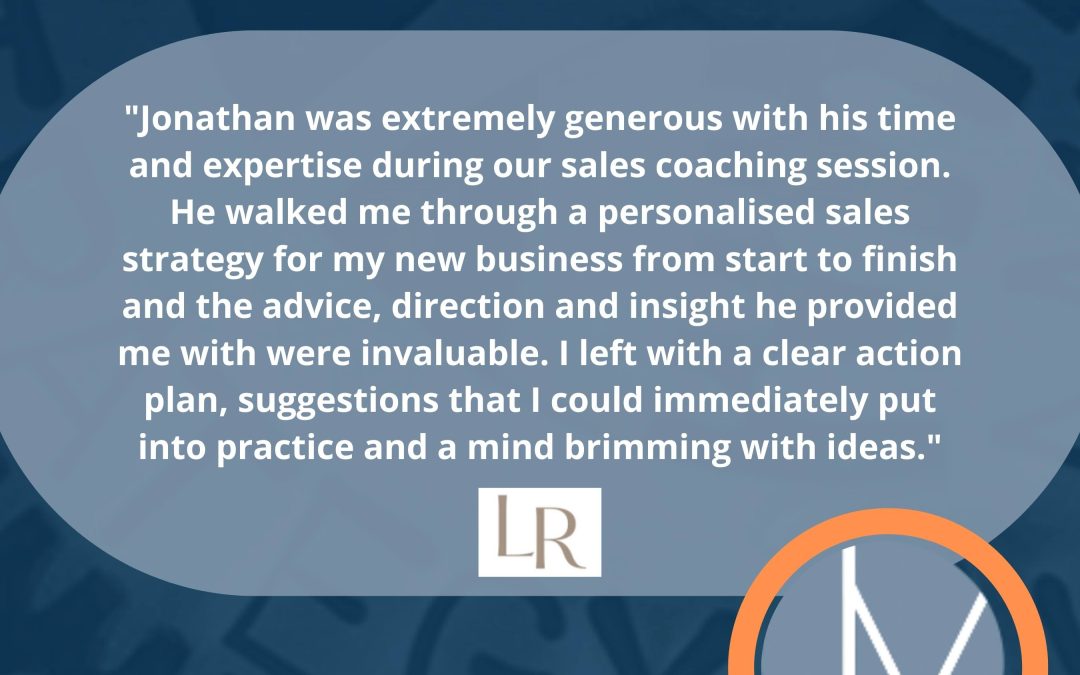 It is always pleasing to receive positive feedback after delivering our sales training and coaching program JV Consultancy training and coaching will give your sales team the tools they need to sell effectively to all prospects and customers. Would your...
read more
Contact Us
If you would like to improve your sales and therefore increase your profits, call or email us for an initial chat. It won't cost you anything, but could make you a lot money.