Every company and sales team need to review their sales strategy regularly, so many factors out of your control can change. We will give you a framework and useful tips and advice on developing a new sales strategy, as well as helping your existing one work better. We will cover how to build your strategy, the process you need to manage it and the right people managed correctly to deliver the profit.
Please note, this workshop will be held on Zoom. The online workshop format gives you the chance to fully participate in group discussion via video, ask questions throughout the session, learn from like-minded business owners, and build connections. Our online workshops work in the same way as our standard events, with a limited number of attendees, and an expert Delivery Partner leading the session, to ensure you're able to receive personalised support.  
What will I learn?
How to set a Sales strategy and plan.
How to improve sales performance.
How to build and use a sales process.
How to recruit salespeople.
Who should attend?
Business owners, senior leaders and managers.
About the speaker
Jonathan Viney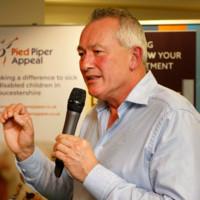 Jonathan's experience in sales management and strategy stretches over 35 years, across a very wide variety of industries. During his many roles in as Sales Manager/Director, he has set up, as well taken over poor performing teams and turn them into highly productive units. During his 15 years at Vodafone, he was credited as one of the key Executives who merged 5 companies and their disparate sales teams, which is 6 months developed a leading position with 74% market share.
Since 2004 Jonathan has set up and run a very successful consultancy which specializes in improving the sales performance of SME and large companies in the UK and the Middle East. Jonathan's unique approach helps to identify the potential opportunities and develop a sales strategy to achieve the goal and implement the changes to achieve the profit. In one instance this resulted in a 256% increase in sales over 6 months.
The unique breadth of experience involving engagements with VC's, presentation and motivating seminars for IoD and now guest lecturing at York and Royal agriculture Universities.
Location
The Growth Hub University of Gloucestershire Oxstalls Lane Gloucester Gloucestershire GL2 9HW
Contact Us
If you would like to improve your sales and therefore increase your profits, call or email us for an initial chat. It won't cost you anything, but could make you a lot money.