Jonathan Viney, JV Consultancy Group, shares his advice on why sales training is vital in preventing the competition swooping in.
When people lose their customers, they often don't know why: however, after a touch of analysis, the reason is that they haven't been account managed effectively.
Most companies typically deliver a good service but don't really understand what their customer needs or where they are going and, more importantly, do they have a good customer relationship? If not when suddenly a new company pops up which does understand that customers needs, it builds a stronger relationship and takes away their  business. You have effectively let them have that business by concentrating on delivering a good service but not understanding the customers hierarchy and their real needs, thus leaving a gap for the competition to exploit.
With inflation so high many businesses will be having to have conversations with clients about increasing costs and if you haven't created a value in what you are delivering and relationships with everyone in the decision-making process, you may be worried about having that conversation. Possibly your  customers will be looking at other quotes because they don't understand the value of what  you are delivering.
HOW TO PREVENT THIS  –  make sure everyone in your company who has any contact with a customer is trained in how to account manage. Meaning they can help increase sales and at least protect your  customers from leaving.
Build a stronger business relationship to create more opportunities. Ensure the customer sees you as a trusted advisor, not just a supplier, so you must pick up on areas that need more attention.
 
Understand the customers decision-making unit so you know who has the power – it maybe the users who have a large say on what is purchased.
 
Learn how to ensure your clients value your service -just because your customers speak to you every week, doesn't automatically mean they understand the value of your service.
Typically, a business tell their teams to do the above and assumes they know what to do.
All too often people focus on just winning new clients, which can take a lot of time and be very costly, when the most cost-effective option is to keep your existing customers and, through good account management, sell more to them.
We help companies improve their account management through a specific and engaging training and coaching process, which will increase your sales. Increase in sales is only limited by the ability to improve from the team and its support from the top.
With my help in finding  the missing link in your account management training you will be able to reach your full sales potential
For expert sales training and advice
email jv@jvcg.co.uk or call 01242 858943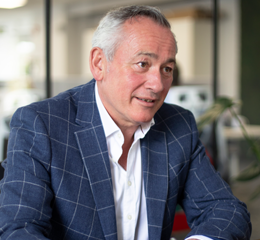 Contact Us
If you would like to improve your sales and therefore increase your profits, call or email us for an initial chat. It won't cost you anything, but could make you a lot money.